Gather Around - PYC Spring Retreat
Youth in grades 6-12 and their leaders are invited to join us at Camp Hopewell March 24-26, 2023 for this year's retreat: Gather Around.
Our weekend together will include keynotes, small group discussions, worship, and plenty of camp fun!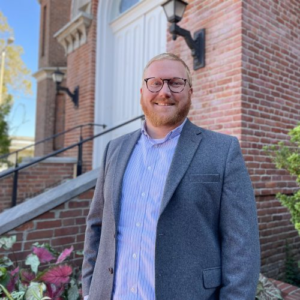 Dave Garvey originally hails from the great state of Indiana. After graduating from Indiana University, he spent time working with young people in churches and parachurches in Indiana, Wisconsin, Tennessee and now Mississippi. Dave joined the staff at First Presbyterian Church in Oxford in March of 2022 to serve as the Director of Faith Formation for Children and Youth. His passion in ministry is found in helping young people realize the ways that God is working in their lives so that they can join in on God's transforming work in their families, schools, churches, communities, and worlds.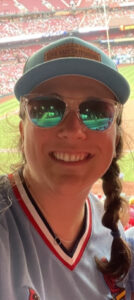 Melissa McDuffie was born and raised in Tupelo and is currently serving as Youth Director and Director of Christian Education at First Presbyterian there. On her days off, she enjoys sneaking over to Camp Hopewell for a solo hike along the Blue Trail when she feels fancy, and catching up on a good show or movie when she doesn't. She enjoys good conversations about real things and helping youth develop their own understanding of faith.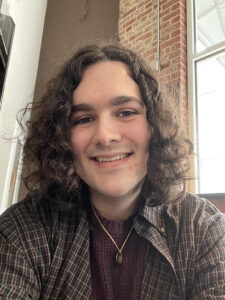 Music Leader: Zach Medlin
Zach is a student at Mercer University in Macon, Georgia and a longtime camper and staff member at Hopewell. He loves caring for his plants, eating bagels, spending time with his friends, and worshipping God by singing and playing guitar.
Want to learn more about PYC?
Here's our handbook – PYC Manual (Rev 8-22)
Questions about PYC? Contact staff moderator Rev. Allison Wehrung.
2022-2023 Presbytery Youth Council
Afton Gable (FPC Tupelo) – Co-Moderator

Ava Williams (Batesville) – Co-Moderator

Maggie Gibens (FPC Tupelo) 

Samantha Brown (FPC Hernando)

Eason Caldwell (Senatobia)

Porter Callery (FPC Oxford)

Maggie Henry (Batesville)

Olivia Reynolds (FPC Tupelo) 


Wyatt Vance (Batesville) 
The mission of the Presbytery Youth Council (PYC) is to:
Plan, promote, and lead programs which will meet identified needs of youth, youth leaders, and their churches.
Promote and coordinate youth programs sponsored by the Presbytery of St. Andrew, Synod of Living Waters, and General Assembly.
Provide a forum through which youth can express their faith concerns and needs to the Presbytery
Empower youth for faithful Christian witness to their peers and others.
Provide a network of youth and youth leaders through whom information for and about youth can be distributed.
Provide leadership development for youth council members and advisors